Building America's

FAVORITE
Way To Save
Want to help reimagine what shopping
looks like? It's happening at Fetch.
Rewarding
Our Own
We offer a range of benefits & perks to help our people live their best lives, in the office and beyond.
Flexible
PTO
Hybrid &
Remote Work
Wellness
Coach
People & Pet
Insurance
Peer-to-Peer
Bonuses
Our Values
Speed
Trust
Action
Diversity
"In 2013, I sat in my dorm after a grocery run. The kind of shopping trip I made all the time. I wondered, why aren't shoppers being rewarded for every shopping and dining trip?

That question sparked the idea that soon brought Fetch to life. Since then, we've grown from a hungry startup to America's favorite rewards app, with over 17 million monthly active users and counting.

It's been a wild ride.
Wait until you see what's coming next."
Wes
Schroll
CEO & Founder
Fetch Stretches
Far & Wide
Founded in Madison, WI, Fetch also has offices in Chicago, NYC, Boston and Birmingham.
Today, we're over 800 strong with remote employees in 43 states.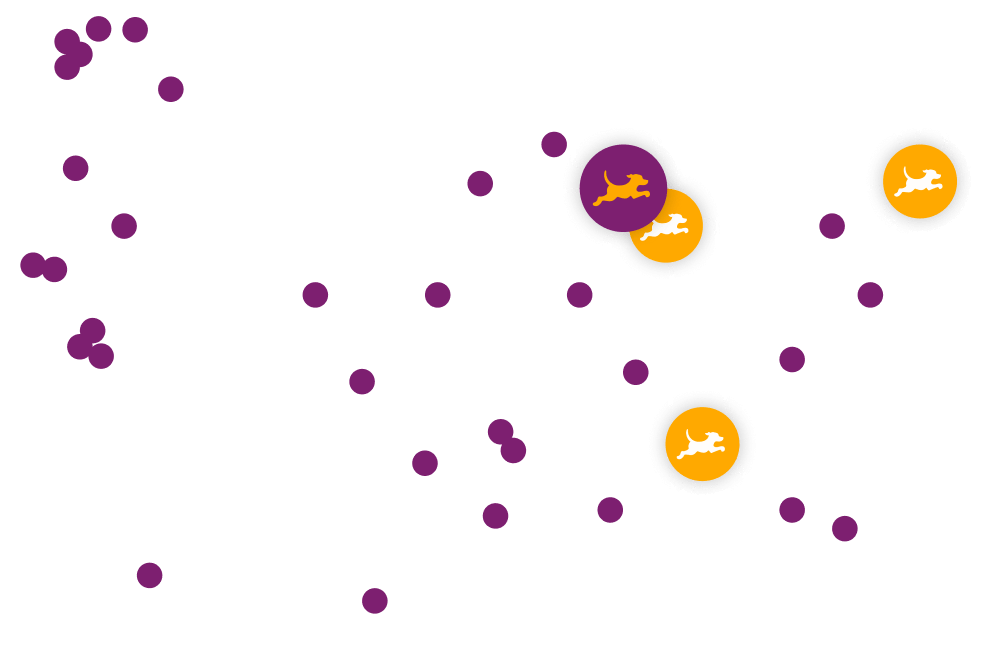 Building Incredible Together
"It can be scary wanting to put forth your ideas, but here at Fetch, a new product feature, new campaign, new creative design can come from anyone. I work hard to observe what's going on at the company and propose new ideas that will help us be more efficient and engaging."
Marissa C.
Read More on Fetch Unleashed
"What inspires me most about working at Fetch is how much everyone here cares-about providing a great experience for both app users and our colleagues. It's what drives us to take risks and try things that will benefit everyone in the Fetch fam."
Jason M.
Read More on Fetch Unleashed
Committed
to the Culture
We're obsessed with making Fetch the world's greatest place to work.
Here's how we're making it happen.
Happiest Employees
2021
Employee Resource
Groups
Diversity & Inclusion
Rating
America's Best Startup
Employers 2022